Garrison School has ten different classrooms to serve students from first grade through graduation. Each classroom has no more than eight students with one teacher and one paraprofessional per room. The school follows the District 117 (Jacksonville) school calendar.​​​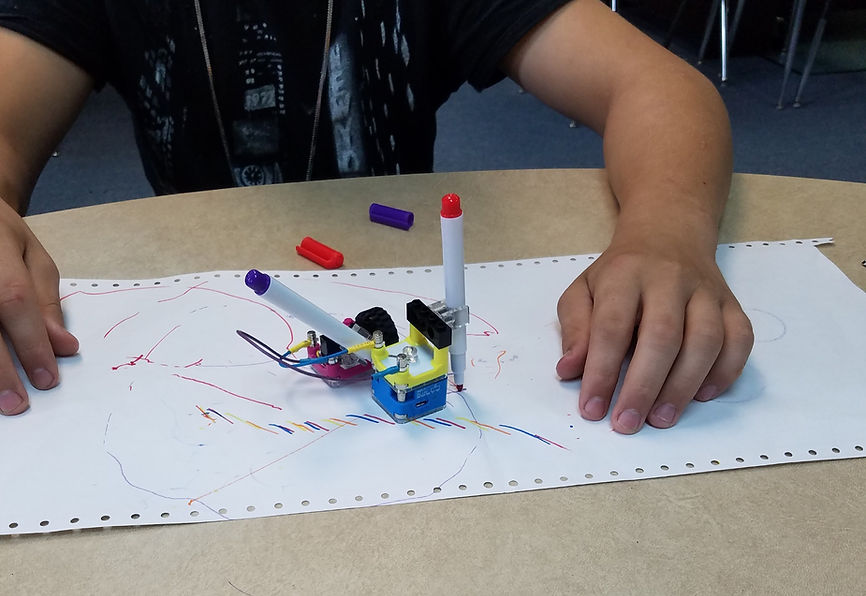 Garrison STEAM Grant Activities
Garrison students were awarded a $500 grant from the Ezra Jack Keats Foundation. According to the Foundation's website "Mini-Grant programs give teachers and librarians a unified, flexible way to meet Common Core goals—and offer students a fun experience, a sense of achievement and a source of pride." Garrison's school year theme is "STEM to STEAM: Robots Student received 3 robot books, 17 robots they can build, a robot drawing book, robot coloring book, and paper glowbot book. Students have an option to check out and use these throughout the year and in the future in order to take STEM (science, technology, engineering and math) and add STEAM – adding art to STEM
​This is the first year in Garrison's nearly 50 year history that we've tried a therapeutic art club for all students to enjoy learning basic elements of art, some of which they have never been exposed to, as a means of expressing themselves safely and positively. The students really seem to enjoy the time learning and getting messy! Garrison School Art Club has been funded by generous donations from friends, family, coworkers, and the local community. We are so grateful for those that have donated time, supplies, and ideas to help us get this started.
Introducing Kada our new therapy dog! She will be visiting us once a week as a means to help kids build trust, caring, and as a calming presence. We are lucky to have her!